Cancelled due to low enrollment
Please check back soon – we'll try again later in the summer!
Sunday June 22nd, 6:30 PM
Please join us at Dinner at DebS for a midsummer-themed dinner. Arrive at 6:30 for drinks and socializing, and we'll sit down for a three-course meal when all the guests have arrived.
To begin: Baked ricotta with peas & peashoots – creamy ricotta is baked with breadcrumbs and served topped with fresh peas and peashoots
Main course & salad: Your choice of glazed salmon fillet or pork chop
Roasted new potatoes
Home made baguettes & local butter
Big green salad salad with creamy herb dressing
Dessert: Rhubarb crumble with homemade strawberry ice cream
Still and sparkling water and iced tea will be served with the meal. If you'd like to drink something stronger, please bring it yourself. Use the menu to make your own wine or beer pairings – and, we'd be happy to make suggestions.
If you'd like to come for dinner, please sign up using this form (also under Contact Us, above). The deadline to sign up online is Friday June 20th at 5:00 PM. If you miss the deadline or have any other questions, please contact your host, Deb at 608-712-6368, or ds83473@gmail.com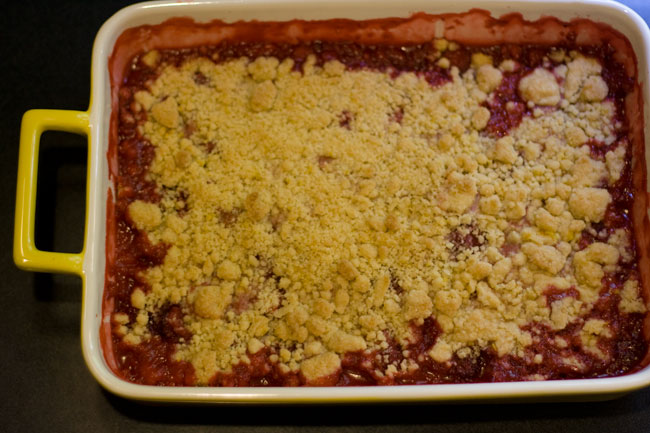 Lovingly prepared by Deb